"I needed a tummy tuck to give me confidence back"
A 38 year-old mum of three, has described how having a tummy tuck has restored her confidence.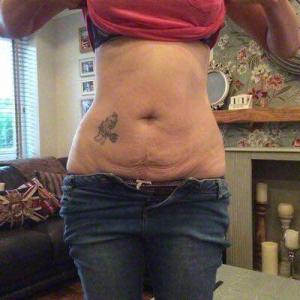 Claire Mooney, a childminder from Hemlington, whose children are 19, 9 and 7, made the decision to have the surgery, having lost her self-esteem after the skin in her abdomen began to sag.
Claire said: "Sometimes cosmetic surgery gets a bad press, but some people need cosmetic surgery to give them confidence. There's nothing to be embarrassed about.
"As my kids have been growing up, I've started feeling really self-conscious about my body and anxious about people seeing my tummy. I've finished having my family now, so I thought, 'It's time to get your body sorted!'"
Claire had her abdominoplasty under the care of Mr Jong Kim, a cosmetic consultant at Nuffield Health Tees Hospital, on Thursday 17 December, 2015. She was back out of hospital and enjoying her creature comforts after only two days.
Claire continued: "The service I received from Mr Kim was amazing. He made me feel totally at ease, explained everything very clearly, and never made me feel pressured at all. There was no hard sell with Mr Kim, he's just a genuinely lovely man and an incredible surgeon. I went in for my consultation with two A4 pages of questions. Mr Kim was very patient and went through each of them in detail."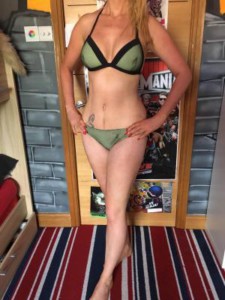 Mr Jong Kim has nearly two decades of experience, having qualified in medicine at Edinburgh University in 1997. As well as being a skilled cosmetic surgeon, offering breast enlargements and uplifts, tummy tucks and nose jobs, Mr Kim is also a melanoma specialist.
Mr Kim said: "I am delighted to have been able to help Claire regain some of her confidence. The cosmetic work I undertake is all about making people feel better in themselves, and boosting their self-esteem so they can be the best they can."
Plastic and cosmetic procedures carried out at Nuffield Tees for private and NHS-funded patients include breast augmentation, body contouring, buttock lifts, eye and facelifts, liposuction and nose re-shaping.
Nuffield Tees Hospital is holding a cosmetic surgery open event from 11am on 1 October.
For more information and to book your place, please call 01642 367439
Most recent posts
Monthly Archive